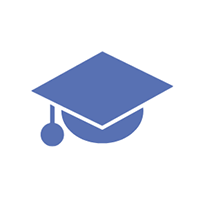 Josh H.
Private tutor in Denver, CO
Education
I attended the Albuquerque Academy in High School receiving a 4.0, taking classes like AP Calculus, AP, Statistics, and AP US History. I am currently Attending the University of Denver, as a Computer Science Major, and a Business Major, I will graduate in 2019, with two Bachelors of Science, and a minor in Math.
Experience
I started tutoring my peers at the age of 10. My mother has a PhD in education and has been a crucial influence on my tutoring techniques. I started a Tutoring company while in high school, and was able to build a large client list in Albuquerque New Mexico, after I moved to Denver I have been looking for ways to continue my consulting Business
Availability
Weekdays after 5PM
Can Meet
Up to 10 minutes away for no additional charge
Hobbies
I consider myself an mentor, not a Tutor. I believe entrepreneurship is not a job title but rather a way of thinking. An entrepreneur takes control of their destiny, by solving problems in new and creative ways. As an entrepreneurial thinker myself, I have been able to use my passions, to help influence students to become more motivated in their education. Knowledge is the greatest tool, can never be taken away from you.
Show More
Inquire About This Tutor
Thanks!
Most tutors respond within 48 hours.
Feel free to contact other tutors while you wait.