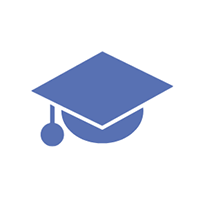 Amy R.
Private tutor in Denver, CO
Education
John Carroll University - BA, elementary education -certified in elementary education (k-6) and reading (k-12)
Experience
I have taught in elementary classrooms for the past five and a half years (grades 1, 2, 3, and 5). I have also tutored in small groups and one-on-one for the past eight years. This past year, I am proud to say that my classroom students grew an average of 28 words per minute in their reading fluency and 3 levels in their reading comprehension. They were able to grow an average of 1.2 grade levels in math and the principal of the school commented how they were "the best second grade writers that he has ever seen." The teaching methods that I use in order to bring out the success in a student depends on how he/she responds to certain strategies and how he/she learns the best. This could be through games, manipulatives, repeated readings, think-alouds, etc. I understand how important it is to fill educational gaps. By working closely with you and providing interventions for your little one, I am confident that we will have them ready for the next grade level!
Availability
Weekdays at any time, Weekends at any time
Can Meet
Up to 30 minutes away at my regular hourly rate
Hobbies
Creativity excites me, whether it is my own or someone else's. I love to read- in a park, coffee shop, pool- anywhere! I also love to write. I am currently starting on a book about my dog, Gus. He is a 120 pound sweetie that loves walks and peanut butter. The book is written from his point of view and talks not only about his real-life adventures but also gives kids some helpful hints on how to take care of a pup. Sounds like a potential best-selling series to me:) He, my boyfriend and I have been soaking up all of what Denver has to offer over the past couple of months. We moved here from Charlotte, NC where they definitely do not have 12,000 ft mountains! We have enjoyed the beautiful parks and amazing restaurants that seem to be around every corner! While I am a Steelers fan (I am originally from Pittsburgh), I am looking forward to seeing the famous Mr. Manning play this fall! Rockies games have been fun (their stadium and chili cheese dogs are incredible!), but I am ready for football season! I have always loved all sports and was a cheerleader from the time I was 6 until I graduated from college. I'm a very cheerful gal which carries over into my teaching and tutoring!
Show More
Inquire About This Tutor
Thanks!
Most tutors respond within 48 hours.
Feel free to contact other tutors while you wait.