Electrical and Computer Engineering Tutors in Denver, CO
Results 29 - 31 of 31
Education
Hi there! My name is Jaime and I am a 21 year old undergraduate student at the University of Colorado Boulder studying Ecology and...
Experience
I believe in a streamlined, cooperative tutoring experience . You and you student know their learning style and the course/content requirements ... I know the material ! By prioritizing communication and collaboration, we can construct a tutoring curriculum best suited to...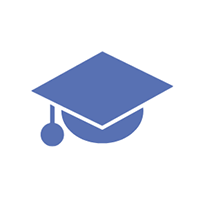 Bhaskar V.
Private Electrical and Computer Engineering tutor in Boulder, CO
University Tutor
5
Bhaskar V.
Education
University Of Colorado Boulder, Graduate Student, Electrical and Computer Engineering, GPA:3.50(Out of 4.00)
Experience
Good at all the above mentioned subjects . Loads of Engineering projects . Please ask for resume if interested. SAT Math, Algebra, Math, Physics, Science, Chemistry, Differential Equations, Trigonometry 3 months tutoring experience for GRE and SAT . Good at all the...
Education
University of Colorado-Boulder, Junior, Majoring in Psychology and minoring in English My ambition is to be a high school teacher in...
Experience
I also liked that through tutoring I was able to gain a different perspective on academia. 10th Grade Reading, 10th Grade Writing, 11th Grade, 11th Grade math, 11th Grade Reading, 12th Grade math, 11th Grade Writing, 12th Grade, 1st Grade, 1st Grade math, 12th Grade Reading,...